Editor:  We put this article on the Beware: Dems at work because Baltimore has not elected a single Republican in over 50 years.  Yep, Congressman Cummings, YOU are the problem or at least, a big part.  YOU bring home the federal bacon that we taxpayers pay for.  That makes this everyone's problem because Phoenix or Tucson, both run for years by democrats, could easily be next.
It was reported on OAN that up to $5.5Billion federal dollars have gone unaccounted for in recent years with $1.5 billion in the past year.  For most of those living in Baltimore, that is real money, but they never saw any of it or the effects it would have brought.
   <><><><><><>
Remember, it's your money. You deserve to know how it's being spent.
President Trump's recent tweet about Baltimore ignited a firestorm of controversy.
Baltimore has since become the focal point of a very public fight between Trump and local congressman Elijah Cummings (MD-7).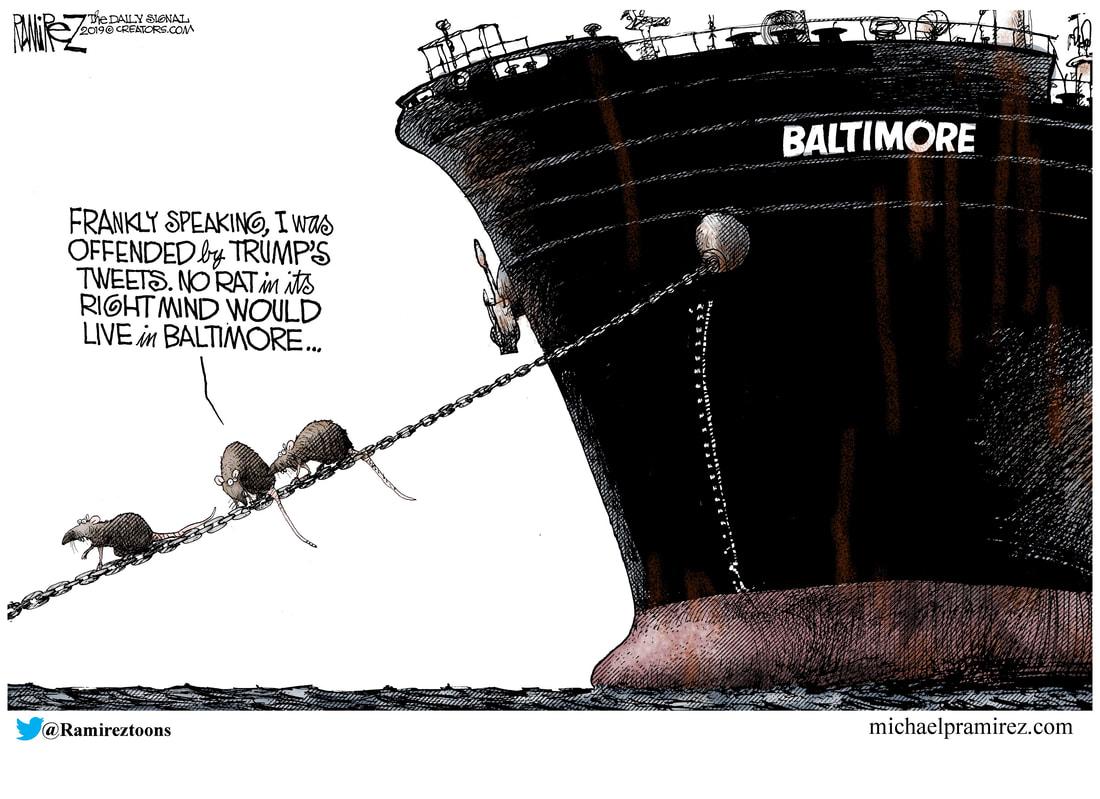 People on both sides have strong views about Trump's motives. However, on one level, Trump served to highlight the videos of a local political activist Kimberly Klacik. These videos revealed Baltimore's systemic problems of rats, abandoned buildings, and trash. Klacik reported that many of the city's residents feel that they have been forgotten.
[...]
Our auditors at OpenTheBooks.com investigated just how much taxpayer money flows into the Baltimore bureaucracy at every level: federal, state, and local. We found the city drowning in taxpayer dollars.
Our audit shows that $1.1 billion in grants and direct payments (subsidies and assistance) flowed into Baltimore city agencies and other city-based entities including non-profit organizations, corporations, and colleges during the last four years (FY2015-FY2018). That's the equivalent of nearly $7,000 in federal aid per family of four living in Baltimore during this period.